Hazardous goods storage in Lodi
.
SEVESO

PLANT FOR SAFE LOGISTICS

The logistics area, equipped with certified equipment and an intrusion and fire prevention system, is divided into three compartments, each of which complies with te standards of storage of goods.

Corsini offers storage of:
Inert products

Flammable products

Hazardous products for health and the environment

Corrosive and irritating products
Goods are stored in compartments delimited by REI 120 structures and gates. The storage activities in the warehouses as well as the handling activity, are managed through computer system for goods traceability and lot identification, to ensure customers high standards of safety and complete traceability of the goods.
Hazardous goods logistics
.
With years of experience and continuous evolution, Corsini stands as a point of reference for the storage of hazardous goods in and around Lodi for the chemical industries and manufacturers of dangerous goods. A high-level service is guaranteed thanks to the hazardous materials handling and storage procedures, and a FIFO (First In First Out) system of traceability, identification and rotation of Inventories stock.

The customer is supported in every moment of the service: from the collection of the goods to the management of all hazardous substance storage operations in the logistics area, operating safely until the goods are delivered at the desired time.
Storage information
Storage of hazardous goods
.
WHY CORSINI FOR
HAZARDOUS GOODS

STORAGE

The goal of Corsini, company experienced in hazardous goods storage in and around Lodi, is to ensure customer satisfaction by understanding their specific needs and adapting solutions according to the goods and needs, with complete customization of the service.
Why Corsini for the storage of your hazardous goods?
Covered storage facility equipped with security and anti-intrusion systems to standards (according to law)

Trained staff dedicated to handling, picking and storage of hazardous goods

Computerized system for timely control of goods quantities in stock, which can also be consulted remotely to always be informed on warehouse situation

Optimal location for highway traffic with ample space for goods and vehicle handling

Reverse logistic management and service and complete digitization of documentation for storage of ADR goods.
REFERENCE SECTOR FOR HAZARDOUS GOODS STORAGE IN LODI -
CHEMISTRY
Everything necessary for the storage of chemicals is offered while complying with the strict procedures regarding the storage of these specific products. Corsini provides decades of experience in the chemical industry to ensure a safe, responsible storage service that complies with current Regulations. Corsini's staff is also a guarantee of quality: constantly trained to ensure high safety standards and to provide impeccable service to our chemical customers.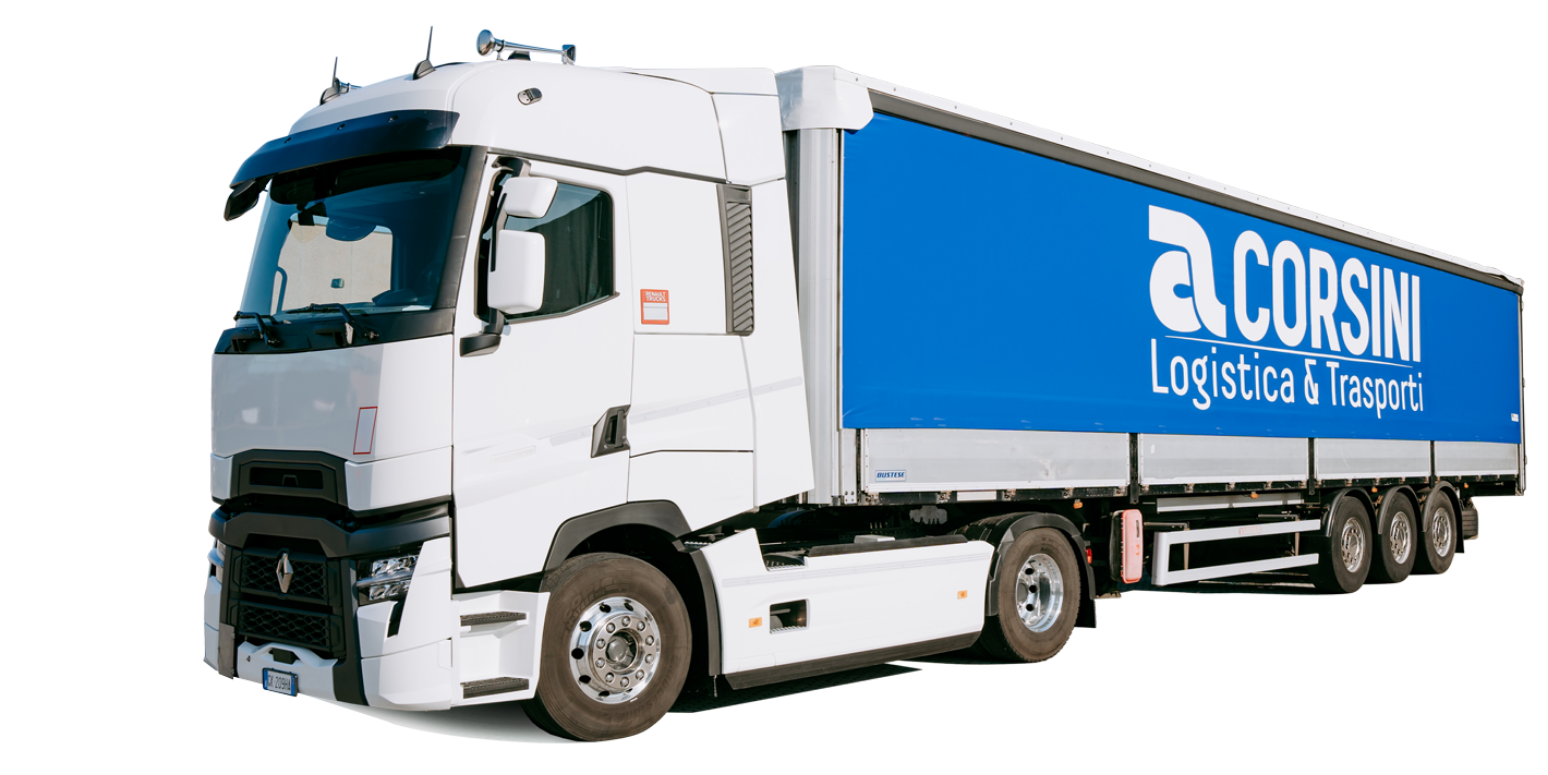 Seveso plant
.
The Seveso Directive is applied to plants within which there are hazardous substances or mixtures present in quantities above certain limits. These are understood to be substances that must be monitored to prevent accidents hazardous to the environment and human health. Hazard categories and threshold quantities that can be stored in warehouse have been established. Therefore, SEVESO plants are divided into upper or lower threshold, as we are at Corsini.

Being on the list of SEVESO plants means complying with certain safety procedures and inspections conducted by Inspection Bodies that attest to assurance and safety in the management of hazardous substances and chemicals.

Corsini's warehouses, complying with Seveso Regulation, are equipped with high-expansion foam fire-fighting systems and REI doors capable of bordering the logistics area in 120 seconds in the event of an alarm. In addition, state-of-the-art video surveillance and anti-intrusion systems guarantee the security of the warehouse and hazardous goods.
Contact us for more information